Innovating with a Mission, the Campaign for Santa Clara University aims to raise $1 Billion to advance SCU boldly into the next stage of our storied history. Support our mission and inspire the next generation of ethical leaders.
Latest News and Events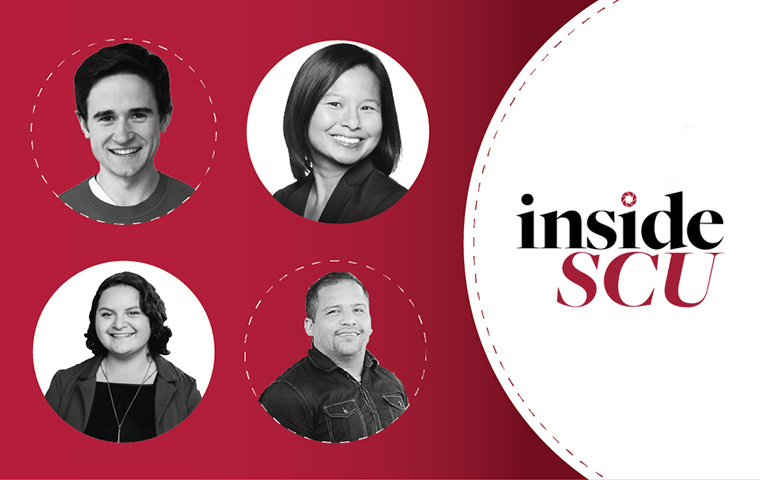 Learn how the Santa Clara community supports first generation college students through high-impact experiential learning opportunities and scholarships.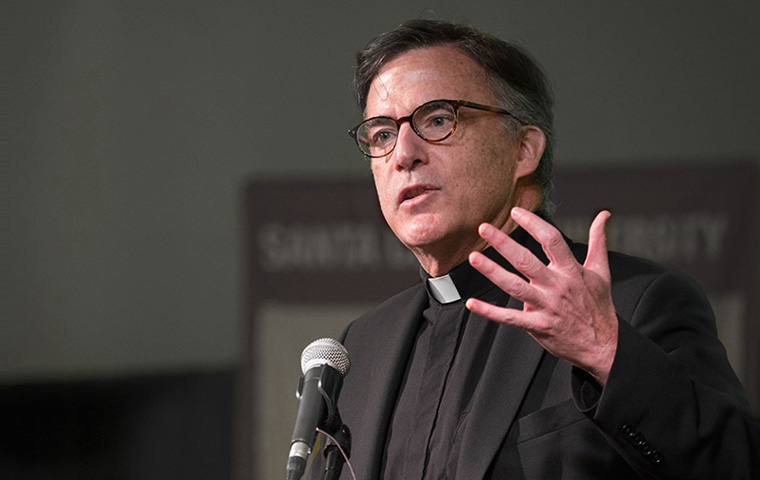 Join fellow alumni, parents and friends to meet Santa Clara University's 29th president, Kevin O'Brien, S.J., and envision our shared future together.
Santa Clara's ambitious Innovating with a Mission campaign themes echoed strongly at President Kevin O'Brien, S.J.,'s inauguration Oct. 11.
The residence hall named for lead donor Stephen A. Finn MBA '76 comes to life, supporting SCU's growth.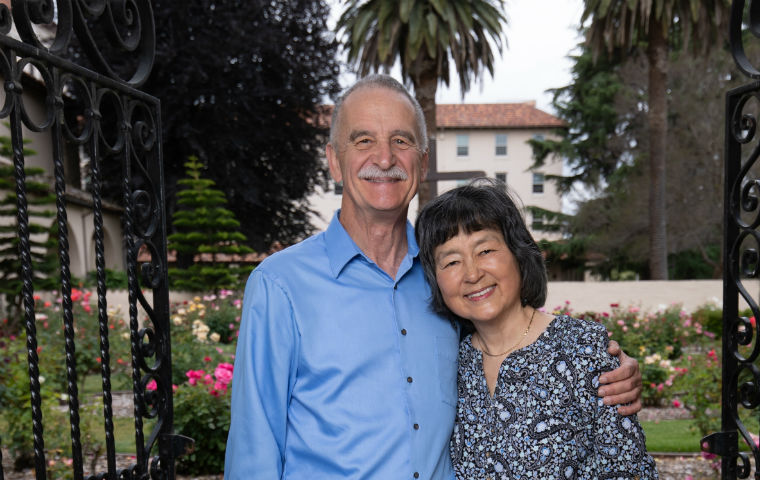 Gratitude spurred Greenie Van Buren '71, M.S. '78 and husband Donald '70 to give back to the Sobrato Campus for Discovery and Innovation.
Athena Snyder '18 takes art world by storm thanks to the REAL program.
Join Us on Our Mission
We invite you to participate in Innovating with a Mission, the Campaign for Santa Clara University, a comprehensive campaign to raise $1 Billion for our goal to advance a distinctive Jesuit education that develops persons of character who will lead lives of integrity, meaning, and purpose. This campaign will support student scholarships, professorships and faculty, interdisciplinary learning programs, and world-class facilities.
DONATE TO THE CAMPAIGN
insideSCU
Tune In
Join us for a new interactive live web series to hear captivating stories from inside Santa Clara University, featuring personal accounts from the Mission campus as well as the newest initiatives our Bronco students, faculty, staff, alumni and parents are engaging in.