News & Impact Stories
Professor Christopher Kitts' greatest objective is to solve global problems.
Donors have given students like Skyler Adams '20 the opportunity to dream, and the tools to make their dreams matter.
Eoin Lyons '19 took full advantage of his SCU education as the first in his family to graduate college.
How do you go from being the first in your family to attend college to winning a Fulbright? Just ask Arelí Hernandez '19.
We are changing the landscape of campus to elevate the way we educate our students.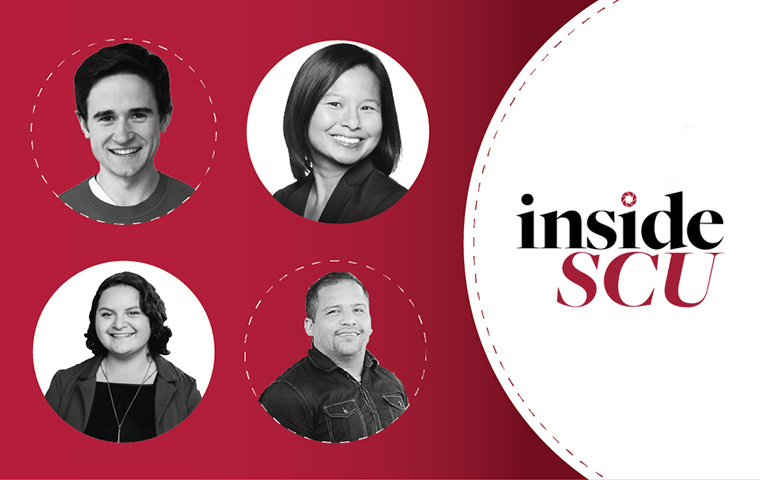 Learn how the Santa Clara community supports first generation college students through high-impact experiential learning opportunities and scholarships.
Erika Francks '17 contrasts her Santa Clara University experience to that of other institutions.
Professor Albert Bruno inspires students and formulates programs to advance innovation and entrepreneurship worldwide.